Quod Bonum
When you work with Quod Bonum, you're getting more than just professional representation.
Whatever your general management needs, your legal, licensing, regulatory or public affairs needs, or questions are, Quod Bonum has got you covered. Quod Bonum is trusted and committed to excellence and has been successfully active in the IT & Telecom, Online Gambling and Lottery industries throughout Europe, North America, the Caribbean and the South Pacific region since 1999.
Over the years, Quod Bonum has successfully applied for multiple lottery and telecommunications licences in various jurisdictions. Apart from that Quod Bonum served as a member on the management team in a telecommunications start up and has set up a start up in the lottery industry.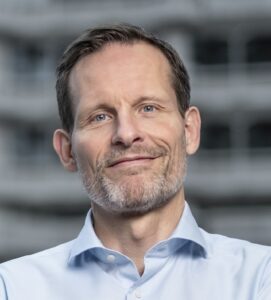 Quod Bonum is set up as a consulting firm by Peter-Paul de Goeij in February 2019.
Peter-Paul is an analytical and results-oriented business leader with extensive experience leading, directing, controlling business operations, structuring processes, formulating strategic plans, and dealing with regulatory and public affairs.
Engaging and collaborative, he is a trusted professional, relied upon to identify and capitalise on opportunities for major process improvements. He is skilled in executive management, restructuring, policies execution, legal advice, lobbying, and business development.
He possesses in-depth knowledge and understanding of formulating actionable strategy recommendations, managing various departments, securing licences, and forging partnerships. He is able to understand process deficiencies and possesses a keen understanding of how people—whether employees, vendors, customers, or partners–impact operations.
He is well-known as an articulate communicator, exhibiting excellent relationship building skills with fluency in Dutch, English, German, French and a basic understanding of Swedish.
Services
Through the years, Quod Bonum has specialised in the field of public affairs, public relations, legal & regulatory affairs and general management.
Quod Bonum has e.g. successfully built up a start-up from a first idea to a successfully operating business. Before that Quod Bonum served as an active member of the management team of a new mobile telecommunications start up in the republic of Trinidad & Tobago.
The main services that Quod Bonum provides may be categorised as follows.
MANAGEMENT CONSULTING
Through gained experience and insight in various industries, Quod Bonum can deploy its problem-solving abilities and logical objectivity to help you solve complex problems, devise invaluable tailor-made strategies and improve the financial and operational health of your organisation, whether new entrant or incumbent. Quod Bonum will help you make major choices, guiding you on decisions to make and on how to implement them.
LOBBYING & PUBLIC AFFAIRS
Whenever you are seeking to inform MP's, government bodies or policy makers about your company's position on matters of public policy, Quod Bonum works directly with all stakeholders to conceptualise ideas, to craft and promote passage of legislation and or policy at all required levels of government. Quod Bonum will help you promote your company's reputation with all relevant stakeholders as a trusted operator and assists with media relations, advertising, digital communications, coalition building and grassroots organisation – to achieve your public policy objectives.
LICENCE APPLICATION
Quod Bonum has successfully applied for numerous licences with various regulators in many different jurisdictions, most recently in the (charity) lottery industry in Norway and the Netherlands. Quod Bonum can help you prepare and file the application, whilst using its live network with the government and regulatory bodies, ensuring a shortened application period and prevent common pitfalls. Quod Bonum will guide you from the start, in gathering all required company documentation and preparing the application files as well as in the actual application process of licensing with the regulator.
LEGAL & REGULATORY
Because Quod Bonum has over 10 years of experience in Legal & Regulatory affairs in a cross-cultural setting in several different industries, Quod Bonum can assist you in ensuring that your organisation adheres to all applicable legislation and regulations. Quod Bonum will help you develop your strategies ensuring regulation compliance and can counsel you on dealing with complex legal matters, such as company restructures, due diligence and mergers or with your litigation strategies and legal HR needs.
CORPORATE FINANCE
Over the years, Quod Bonum has been involved in various M&A related due diligence processes in the telecoms, lottery and gambling industry. So whether you need sell-side or buy side advisory and you seek investors or want to invest in online gambling or lottery companies locally, or when you need a valuation of a (potential) investment or divestment in a specific market, Quod Bonum can help you. Quod Bonum can also introduce you to warm local investor networks in order to connect you and serve you in your capital sourcing needs (e.g. in the Nordics, the Netherlands, the UK, Germany, Czech Republic and North America).
PRO BONO
Over the past years, Quod Bonum has frequently worked with and advised non-profit, charitable organisations. For the public good, Quod Bonum continues to offer the various consulting services to non-profits on significantly reduced cost to the recipient—that is, on a pro bono basis. Non-profit organisations that would qualify for a pro bono rate are e.g. hospitals, universities, charitable organisations, certain foundations or individual clients who cannot afford to pay the regular fee.
Organisations We Have Worked With
















Testimonials
Brechtje Molenaar
Telfort / O2
,
Peter-Paul is capable of taking the broader view, overlooking impact and consequences beyond the boundaries of his own department or limitations of his own responsibility. Most of the time he is at least one step ahead of others, nevertheless always willing to explain matters to those who are interested in but less familiar with the subject. He pays attention to people as well as to business. In short: he is a valuable colleague and a good person.
Orange NL
,
Peter-Paul is a highly articulate international senior leader that gets things done time after time. He has strong management, coaching and commercial skills. I was time by time amazed by Peter-Paul his knowledge in the legal-interconnect area. Working with Peter-Paul is a key towards success and timely delivery. I recommend Peter-Paul highly to anyone who is looking for can-do entrepreneur and an expert in the interconnect-legal field.
Bernard Uyttendeale
Orange NL
,
Peter-Paul has been essential in developing and implementing the Wholesale Transit & Interconnect business at Orange which contributed significantly to our turnover and profitability. He is able to interact at different levels in an organisation and to do so in different cultures. Peter-Paul can also mary points of views of different disciplines into an agreed and executable action plan. Lastly, I remember him as someone who can work under severe pressure while keeping up a good spirit.
Tony Dempsey
Digicel Group
,
Peter-Paul has proved to be a real asset to Digicel during his time with the company. He has guided the organisation through a wide range of regulatory challenges in a host of markets in the region and has shown the experience that he has brought from other markets to the Caribbean. Peter-Paul is able to explain complex issues at a high or low level and interfaces at all levels with ease. I would have no hesitation recommending Peter-Paul and would be happy to work with him again in the future.
Guido van Hattum
BT Global Services
,
Peter-Paul is very professional, dedicated Business Manager who puts the interests of his business partners first, all inline with the BT strategy. I have worked with Peter-Paul on some projects and during this period he shown continued commitment to finish with the required result. Peter-Paul is a very pleasant person to work with.
Bart Heinink
T-Mobile/Online Breedband
,
I really recommend working with Peter-Paul. I got to know him as a very intelligent, hard-working, reliable, result-oriented and pleasant colleague. Perfect fit for purpose for any challenging telecoms position at regulatory, public affairs, wholesale & interconnect, etc.
Rolf Slotboom
Center of Responsible Gaming
,
Peter-Paul has had a huge impact for the public image of (until recently) unlicensed online operators/lotteries in the Netherlands. Because of his excellent people skills and his likeability, he quickly found his way into the lobby circuit, talking to politics & government, emphasising the responsible gaming goals of the company and then actually sticking to them. By doing this, Peter-Paul played a crucial role in acquiring a license for innovative lottery Lottovate/ZEAL/Raffld
Sebastian Blohm
ZEAL Group
,
Peter-Paul is one of the most capable in his area! Strong in strategic thinking as well as in day-to-day execution. He is also a great networker. The fact that he is just a nice guy, probably helps. I always enjoyed working with him very much.
Lucas McGregor
ZEAL Group
,
Peter-Paul is highly competent. He is the rare combination of being able to operate at the details and to manage complexity; and also being able to drive strategy and create a clear vision. He combines intelligence and strategic vision with tenacity and creative problem solving. I worked with him on a multi-year effort to introduce new products into regulated markets. None of it would have been possible without his leadership, can-do attitude, and skills. He tops it all off by also being one of the nicest people to work with.